We couldn't find any results for
Double check your spelling, try broadening your search words to more general terms or limit your search to one or two words.
Wedding Ring & Bands Guide

KAY Wedding Rings
Your love is unstoppable. Whether you're celebrating your big day with just the two of you or having an online party with friends and family, KAY is here for you. With over 100 years of experience, we know a thing or two about getting married. And we're here to share it. From finding the right wedding bands to the perfect gift for your virtual bridesmaid, you've come to the right place.
Education from the Experts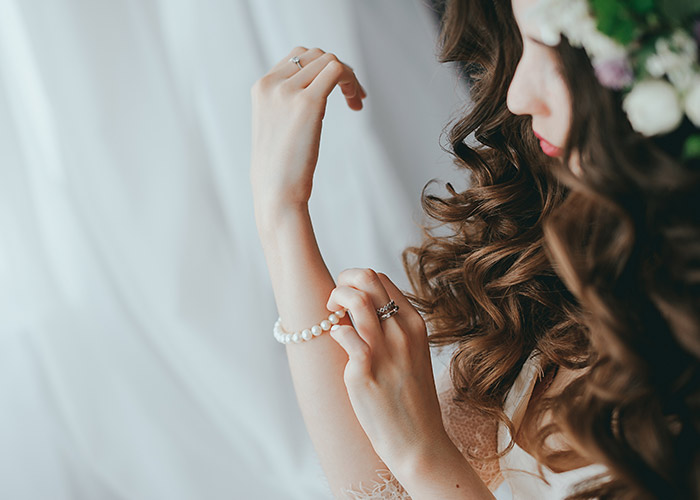 WEDDING PEARLS
Whether it's your wedding or you're a guest, you can't go wrong with classic pearl or cultured pearl jewelry.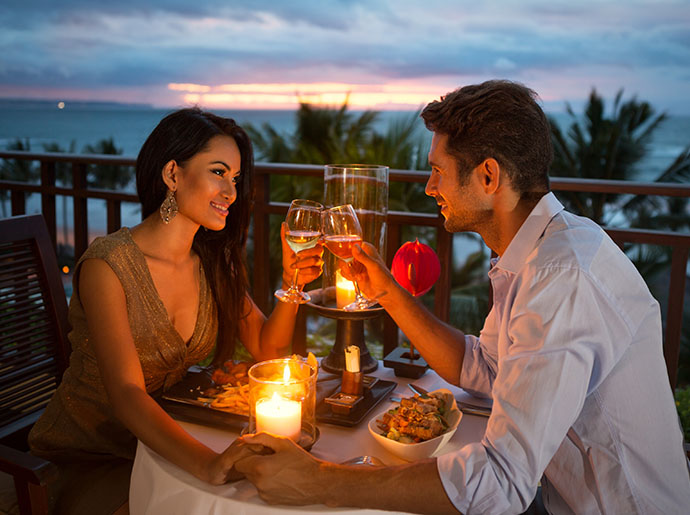 HONEYMOON JEWELRY
Your big day is over but the honeymoon has just begun! These styles are perfect for your getaway.
 


Wedding Rings
Our wide selection of affordable wedding bands is why people love KAY. You may need a contoured wedding band so it can fit against her engagement ring. This is common because of the designs of engagement rings and where they sit on the finger. KAY has a variety of contoured bands featuring sparkling diamonds set in yellow, white, or rose gold. If you're not sure which shape is right, visit your nearest KAY to speak with a consultant.
Your bride-to-be might have a more simple engagement ring, but wants to add drama with the wedding band. An enhancer ring is the perfect choice. This name can be used for contoured wedding bands, but it can also mean something else. An enhancer ring features two connected bands with a gap in the center designed to hold the engagement ring. It is popular to pair an enhancer ring with a solitaire ring to add a touch of personal style. Find ring enhancers with diamonds, black diamonds, and gemstones, and every color of gold. If her engagement ring is white gold, consider a rose or yellow gold enhancer for a little contrast.
You will have countless options to choose from when it comes to men's wedding bands and simple wedding bands. Find rings in hypoallergenic and alternative metals like titanium, tungsten carbide, cobalt, and stainless steel. And you can never go wrong with a classic gold band! KAY carries men's bands with and without diamonds and rings with bold carved designs.
Having trouble deciding between yellow, white, or rose gold? Think of the jewelry you or your partner wears, and decide which color goes best. Each shade is versatile, but rose gold looks vintage and romantic while yellow gold is classic and white gold is modern. You can go shopping for wedding bands together and make a day of it. Then you can both find something you love and make a new memory. Now that you have the wedding bands, it's time for wedding party gifts! Consider a personalized necklace for your bridesmaids. Choose gems that match your colors, and add their name or the wedding date. You can find jewelry that coordinates with your own, or a cute charm for the special day. Jewelry is a beautiful bridesmaid gift they can wear after the wedding day. Tie bars, money clips, and pocket watches are popular gifts for groomsmen. These are items they can use on the big day and afterward as well. You can also browse KAY's selection of men's necklaces, bracelets, watches, and rings for something to suit their style. And for your first anniversary and beyond, remember to turn to KAY. From diamond anniversary bands for women and men to beautiful necklaces and bracelets, jewelry is the perfect way to mark that special day.
Which finger do wedding rings go on? The wedding ring for women is placed next to the engagement ring on the left ring finger. Tradition says the wedding ring should be on the bottom so that is closest to your heart, but you should wear it however you think it looks best! The men's wedding band is also placed on the third finger of the left hand. View Less
View More
Sign Up
Your request successfully submitted