Custom Engagement Rings
However you make it,
make it yours.
Dream big and have fun with every option. Try stone shapes, mounting styles, metals and more — and see real-time renderings along the way.
Ways To Create In Store
Perfect diamond. Perfect setting. Perfect experience. Our experts make it fun to find the custom combination that tells your love story.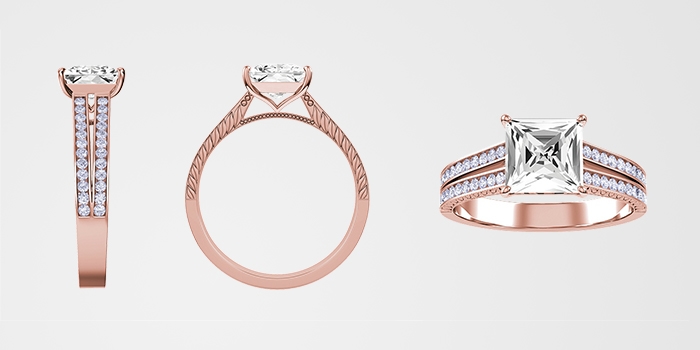 Bring in a sketch, a photo, or a source of inspiration. Our expert jewelry designers work hand-in-hand with you to turn design dreams into stunning reality.
Have Fun With Every Detail
Your wedding date, a personal vow, a message of love. Online, you can choose to add an imprint inside your ring. Or take your ring to any KAY store and have it engraved. The message and method is all up to you.
After you design your dream engagement ring, you'll have the option of creating a matching band to go with it. They'll be perfect together — just like the two of you!
#DisplayMyKay
"I've become one of those women who thrusts her engagement ring finger out all the time."
@amyhopson